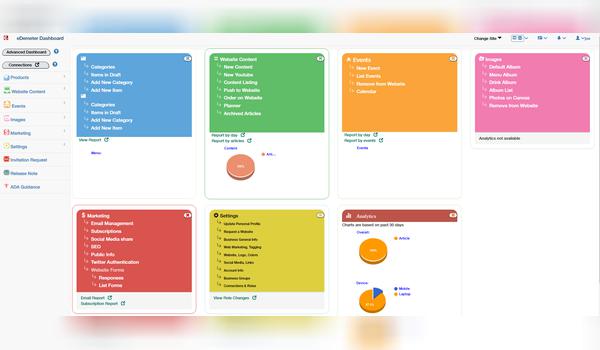 Website
Easily update and change your modern content based website with no coding.
Menu/Flyers
Online digital literature that is mobile-friendly with the ability to create printed ones
Emails/Marketing
Keep your subscribers updated on events menu items and products
Events
Easy event calendar, tied to emails and collaboration with partners
Connections
Keep connected with businesses and individuals and find new ones
Social Media
Push information to social media platforms.
Reporting
See what people are interested in with analytics.