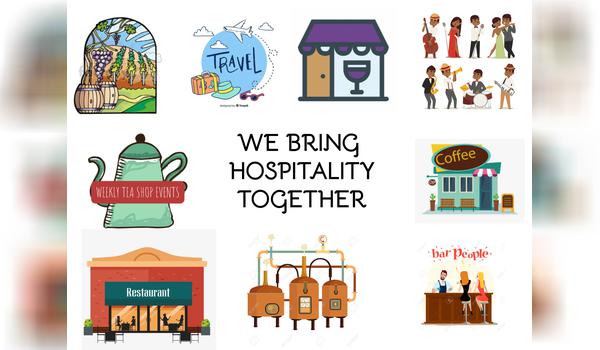 Hospitality Market Network allows you to connect and share
e-Demeter provides the ability for restaurants, farms, winemakers, suppliers, Entertainers, and employees to connect share, and work collaboratively. Today's landscape of technology is complex enough with trying to maintain a social presence our goal is to make it simple and easy for you to have a social presence and keep it current and relevant to what you are doing now.
We provide the ability to have business profiles that allow easy ways to list products and events. This can be as simple as posting a menu and wine list to a co-branded event between a winery and a restaurant or even finding entertainment to see how a night of music would affect your traffic. But all this is driven by the individual so we have built in the ability for people to create personal profiles that allow them to connect to people in their industry. It is difficult to handle all aspects of posting to social media alone so we have also implemented a planner along with a marketplace that allows you to find resources and set the deliverables you want to achieve.
This is driven by the individual so we have built in the ability for people to create personal profiles that allow them to connect to people in their industry. It is difficult to handle all aspects of posting to the website and social media so we have also implemented a planner along with a marketplace that allows you to find resources
Total control over content feeds, website, social media, and event listing
Content management Intelligent user workflow
Centralize content depot for external content push
Easy search to external resources: suppliers, entertainers, copywriters, digital PR, etc.…
Tools to engage your staff & contractors to participate in content creation and connect with your customers/patrons
There are many social media sites available to you that can be used to share information about your business with your customers and followers. The biggest challenge is how to easily keep the information updated consistent and relevant allowing you to present Dynamic content.
We provide you the power to push a consistent message that you control and can update and change to multiple social media sites including your Edemeter site from a single location. This saves you time from going to each site on an individual bias and placing content and setting the deliverables you want to achieve.
Content creation is a challenge that we all face and creating great content never is an individual process, we understand this and provide you with the tools to bring resources together making it easy for you to not only manage your content but collaborate on the best content to convey your messages. In some cases, you may need someone to help you with the content you wish to create by leveraging our mark place we can connect you to the experts to deliver your message in the manner you chose.
Once your content has reached your vision with your team, we have put in place a natural process that will make it easy for you to connect your content back to social media.